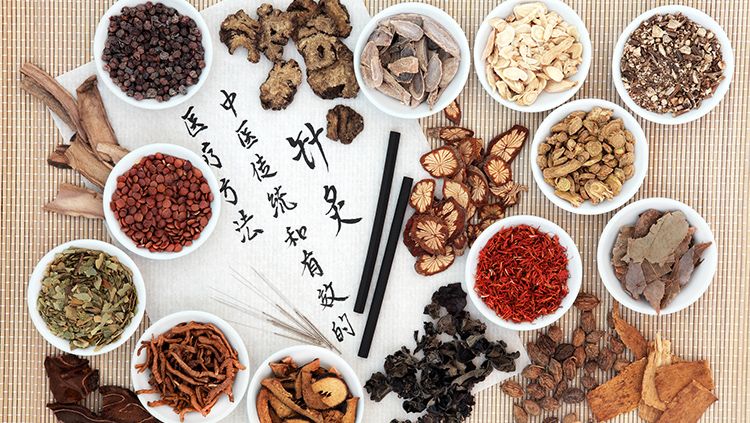 Add a header to begin generating the table of contents
There is currently no specific antiviral treatment for the new Coronavirus.
As scientists have been racing to find a cure and vaccine, China turned to its traditional remedies as a possible treatment.
Reports are coming out of China stating that more than 85% of all coronavirus patients had received herbal remedies alongside mainstream antiviral drugs.
By adjusting whole body health and improving immunity, Traditional Chinese Medicine might stimulate a patients' abilities to resist and recover from disease.
But this isn't something new. 
Traditional Chinese Medicine even helped fight viruses in previous epidemics including the SARS pandemic in 2002 and 2003 that killed hundreds in China.
Human Trials, Reviews and Historical Records Show Promise
As of right now, there isn't any solid outcome data, although there is a very large amount of prevention trials using Traditional Chinese Medicine (TCM).
If you look at other similar viruses such as SARS-CoV1 and its cousin, H1N1, you'll see trials in humans, reviews (including Cochrane), in vitro data and a very long historical record of interventions for pandemics.
Much of this research – especially when you think about these endemic COVID-19 predecessor viruses originating in Asia – employed Traditional Chinese Medicine.
Additionally, some of the most compelling science on TCM has come out of Hong Kong, where the traumatic memories of the SARS outbreak are still keenly felt, and where COVID-19 hasn't taken hold of this very crowded city in the same way it has in the West and Middle East (early and aggressive action to block the spread of COVID-19 will have also played a big role here).
Note that TCM clinical research is frequently criticized for being of lower quality, although the notoriously discerning Cochrane did find enough studies for a review publication, and concluded that TCM was as effective or more so than pharma antivirals.
This review cites three studies on SARS Cov1 using TCM.
You'll see that NO ONE in the TCM-prescribed groups developed SARS Cov1.
The largest of these studies (N= 3,561) was in Beijing, followed by N =1,063 in Hong Kong.
Participants were all health care workers on the front lines of SARS Cov1.
The common intervention used in both groups was Yupingfeng powder and has similarities to the astragalus.
A really good Traditional Chinese Medicine company is The Golden Flower Chinese Herbs Company because they are very clean-sources and third-party tested.
However, this company is likely going to be out of stock and I'd suggest looking at ingredients and finding similar ingredients in other less known companies.
We need to be mindful around obtaining good quality product, so if you cannot find any good formulas, then lets look at some of the main botanicals used.
Top two botanicals used in a recently COVID19 prevention formula, administered in 23 provinces in China are:
Additional botanicals known in the West shown to be active against SARS Cov1 (in vitro, in vivo):
Scutellaria Baicalensis (scutellarein; inhibits SARS-Cov enzymes)
Artemisia annua (demonstrated to have anti SARS effect from screening analysis)
Buplerum (prevents early stage infection, including attachment and penetration)
Andrograph
But we need to be careful with immune boosters and supports because sometimes they can backfire in what's called a 
Cytokine Storm.
Two key interventions for a Cytokine Storm are topping my list:
Byron White A-Inflam for it's ability to calm down inflammation.
Omega 3 fatty acids for their ability to generate specialized pro-resolving lipid mediators (SPMs). 
Palmitoylethanolamide (PEA): 600mg daily for prevention; increase to 600mg tid at first sign.